By using a push report you can send values from the device to an email (or multiple), an FTP(S) server or an HTTP(S) server.
You have 5 separate reports to activate, and each of them will act individually. That means you can have different kinds of reports activated at the same time.
First activate the report you want to use.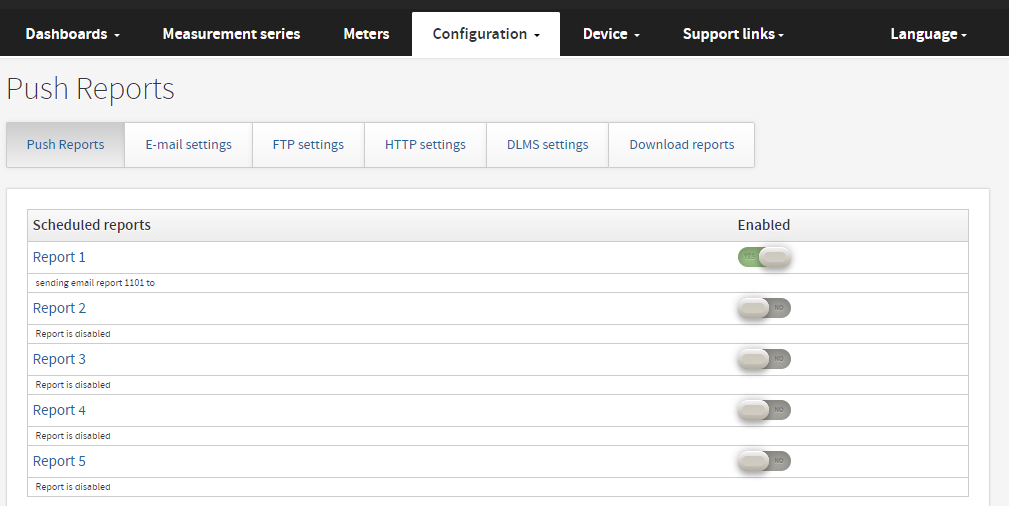 Then choose what kind of report you want to have.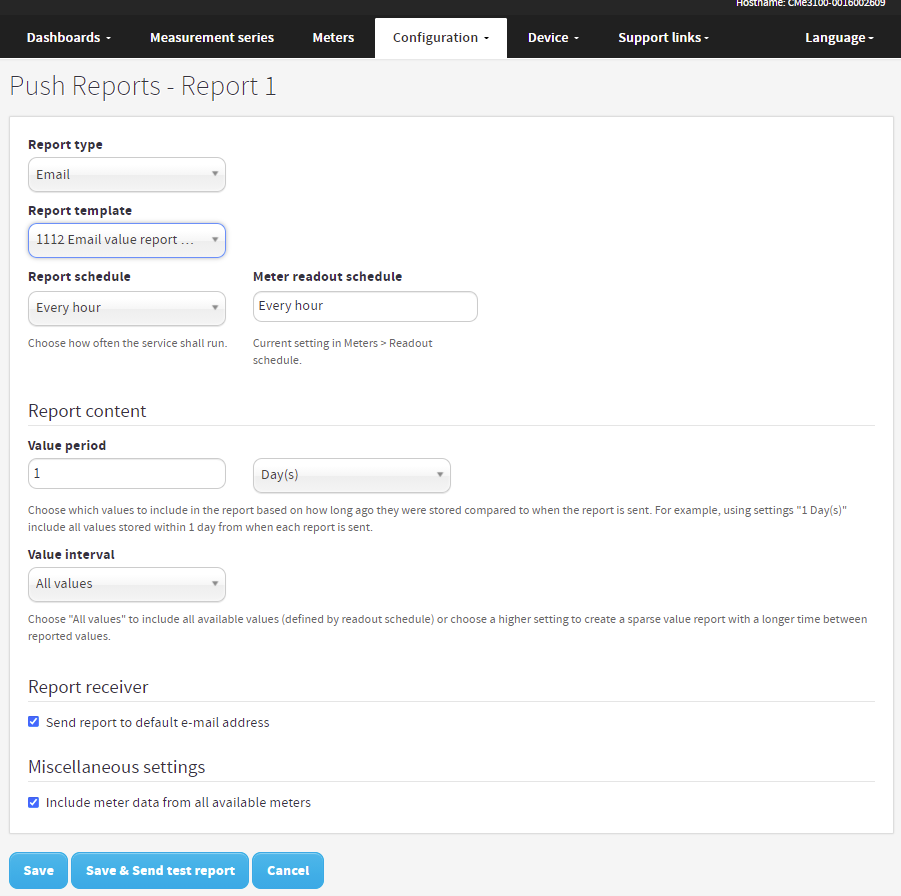 Report type: Which type of report you want.
Report template: There is different report templates you can choose from and each of them will contain different amounts of information. This will also decide if you will recive one file per meter, or all meter values in one file. If you want to include your MOIDs into the report you will need to chose a report containing "position".
You can find more detailed information about each template in our support forum. An example is found here -> https://support.elvaco.com/hc/en-us/articles/115003666449-3108-HTTP-value-report-extended-single-post-plain
Report schedule: When you want to recieve your report. If you choose "day" you will get a report 00:00 each night. If you choose "month" you will get the report the first day every month at 00:00.
Meter readout schedule: An information window about how often you store metervalues.
Value period: Determines for how long back in time, which you should include values from.
It is made as an multiplier, so if you choose 1 and month, you will get values from the latest month. If you chose 2 and month, you will get the values from the two latest months.
Here you also can chose a specific time interval.



Value interval: Can be used if you have alot of values, but dont want them all in the report. You can for example have minute values stored, but only include the monthly values into the report.

If you want to download your report to your local computer:
You will only find this additional function when setting up a FTP report. When you are ready, press save and download test report to your computer.